Get the tools you need to find new customers, close sales faster, and access transaction history, to build lasting, more profitable relationships. A customer relationship management (CRM) solution like Sage CRM helps you provide a positive, consistent experience when customers interact with your company. Linking Sage 100 ERP with Sage CRM systems creates new ways to increase customer satisfaction, improve cash flow, save time, and earn a better return on your investments in sales, marketing, and customer service activities.
View complete customer information—orders, payments, account history, marketing campaigns, customer care, communications and attachmentsStreamline visibility of relevant customer information for critical areas of your business

Effectively convert prospects to customers
Comprehensive End-to-End ERP and CRM Solution
Seamlessly link your ERP data with CRM. That means NO extra Sage 100 user licenses for your sales people. They can now have a full view into accounting without actually being in the ERP system.
Sage 100 Sales Summary in SageCRM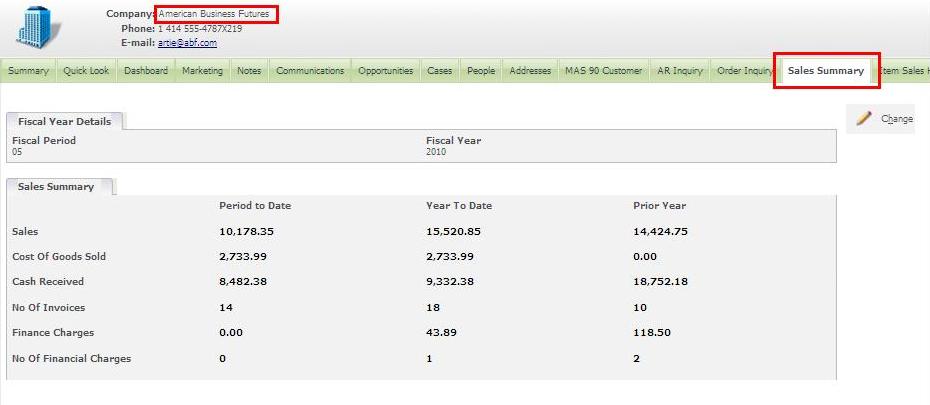 Key Features:
Supports Multi-Company Integrations: Which means you can integrate multiple companies in Sage 100 ERP with a single instance of Sage CRM.
Promotes new Company, orders etc from within Sage CRM to Sage 100 ERP.
Users can create orders with special pricing assigned to the Item based on various combinations in Sage CRM, same way as it would have been in case of Sage 100 ERP.
Easy Access to Sales Data over the web.
This is a real time, bi-directional link, which provides the data on real-time basis.
Easy to Configure

View ERP Data via SageCRM on Your Mobile Device
Sage CRM users can view client history from their iPhone or Android device or tablet. Users can view information like Order Inquiry, AR Inquiry and Customer information from Sage 100 on their mobile device!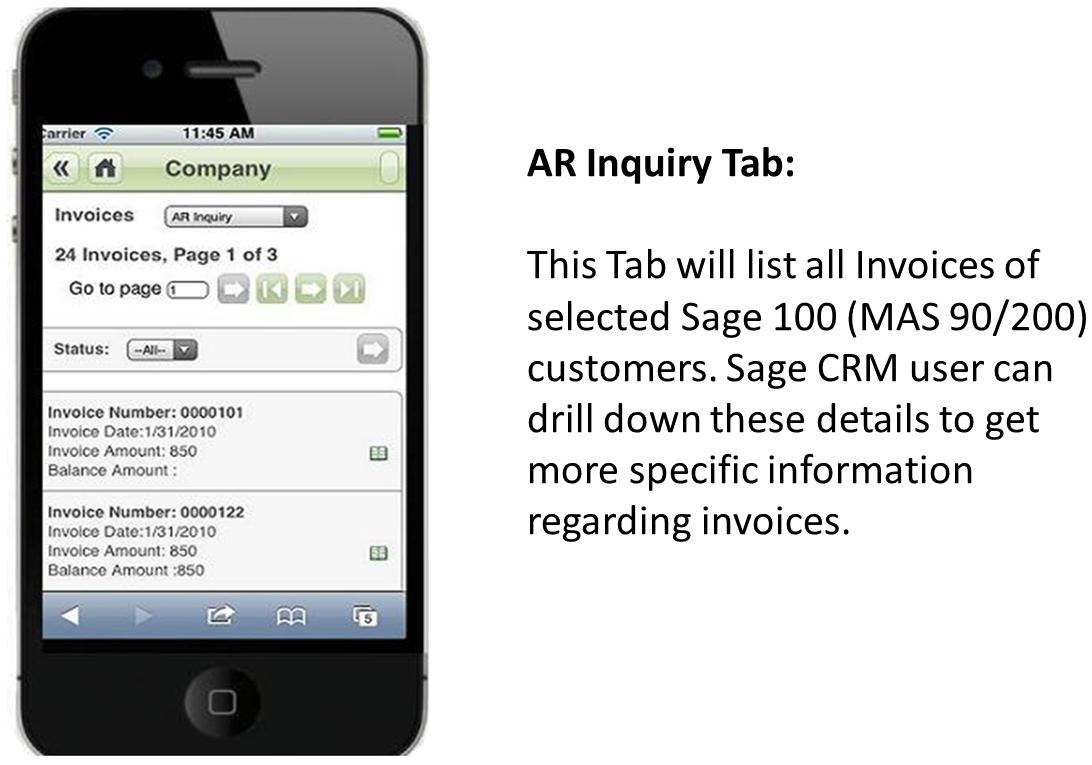 Additional Information
For more information on Sage 100, please contact our sales department at (978) 887.3870, ext 201 or email at sales@BrainSell.net.
Solution Downloads
Sage MAS 90 and Sage MAS 200 Extended Enterprise Suite Overview